Full Time
$52,500-$60,000 USD / Year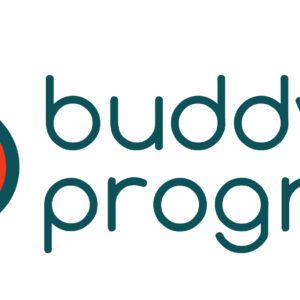 Website The Buddy Program
We value, celebrate, and consciously cultivate diversity as we s
Join our team!
For 50 years, the Buddy Program has been serving youth in the Roaring Fork Valley community. We operate four programs, including one-on-one mentoring and group/experiential mentoring, known as our LEAD (Leadership through Exploration, Action, and Discovery Program). Mentor/mentee pairs in our Community Program stay together for 3.5 years, nearly twice that of national mentoring programs. Program evaluations demonstrate the Buddy Program has helped our Little Buddies in areas of self-esteem, decision-making, academics and relationships with friends and family. The Buddy Program works with 400-450 youth and their families each year and an additional 135+ adult volunteers and continues to grow to meet the large need in our local community. The Buddy Program is a registered 501(c)(3) not-for-profit organization. In its 50th year, the Buddy Program is expanding programming to Glenwood Springs, offering all four mentoring programs by Fall 2023. The organization is working on building relationships, partnerships, and opportunities for the entire Roaring Fork community.
Vision: We envision a thriving community in which all members are supported and connected through meaningful relationships and experiences to achieve success.
Mission: The Buddy Program empowers youth through mentoring experiences to achieve their full potential.
Commitment to Social Justice, Diversity and Inclusion: We value, celebrate, and consciously cultivate diversity as we strive to achieve equity through the power of mentoring.
Values: Kindness, inclusion, discovery, connection, empowerment
Working Relationships:
Reports to the LEAD Program Director. This position also receives support and direction
from other team members, depending on the tasks at hand.
On-going, constructive, and open collaboration between all Buddy Program staff is essential to our team to ensure a consistent, quality-run program.
Responsibilities include:
Organize, prepare, and facilitate LEAD experiential group mentoring programs for teens. Includes Moab Youth Camp, Dream Day Camp, Outdoor Leadership classes at middle and high school sites, activities throughout the Roaring Fork Valley and lunch meetings at local schools.
For Outdoor Leadership, help develop coursework and deliver curriculum in the classroom and in the backcountry. Backcountry trips are both single and multi-day and include backpacking, rock climbing, hiking, snowshoeing, hut trips
Act as primary trip leader in a backcountry setting, with support from and oversight of one or more Assistant Leaders
Coordinate and supervise one Peer-to-Peer program site in collaboration with one other program staff member
Recruit and register student participants for all programs and support those youth as needed
Act in a position of role model, mentor, and teacher to youth participants
Facilitate parent orientation sessions as needed for programs
Develop and maintain community partnerships that support LEAD programs and youth participants, including but not limited to partnerships with school districts, Colorado Mountain College, other non-profit organizations
Gather and track student information and program evaluation data
Keep current on certifications including, but not limited to Wilderness First Responder, CMC Adjunct Faculty
Special projects in conjunction with the overall coordination of the program
Engagement and attendance in team meetings, including: LEAD team meetings, Buddy Program staff meetings
Maintain and update online and written data files on an ongoing basis
Maintain client confidentiality
Attend Buddy Program sponsored activities/events and assisting with special projects as
they arise
Support of Buddy Program events, including but not limited to: Bash for the Buddies, Boogie's Buddy Race, Gingerbread House, recruitment events
This job description is not intended to be an exhaustive list of all duties, responsibilities, or qualifications associated with the job.
Skills and Life Experience:
Passionate about mission of the Buddy Program and working with youth and families
Bachelor's degree or experience in related field (outdoor education, social work, education, youth services, psychology) preferable
Advanced interpersonal and communication skills
Knowledge and skills for working with families who are working to overcome all forms of challenges
Ability to remain compassionate and empathetic towards donors, families, youth, volunteers and donors
Ability to act as ambassador for the Buddy Program at all times
Have a "whatever it takes" attitude
Ability to prioritize work in accordance with Buddy Program goals and priorities
Strong computer skills – Google and experience with using a database (Donor View CRM or
equivalent preferred).
Strong organizational skills, excellent attention to detail, efficiency, and ability to meet
deadlines
Ability to work as a strong team player as well as independently
Experience working with teenagers required
Experience with leading backcountry trips required
Current Wilderness First Responder certification required (or willingness to obtain)
Flexible with time and duties as they evolve; ability to work nights and weekends, including
multi-day trips of up to 5 days duration
Bachelor's Degree or similarly relevant life experience
Bilingual (Spanish/English) skills preferred
Classroom management experience preferred
Time and Compensation Details:
Full-time; 40 hours per week. Some nights and weekends required. This position is located in our Aspen, Carbondale, and Glenwood Springs offices, is an exempt position, and includes some flexibility to work from home. Salary range is $52,500 – $60,000.  Benefits include paid vacation, sick leave, personal days, volunteer hours, retirement contribution, TRIAD EAP, annual wellness benefit, and full healthcare plan including dental and vision.
Send cover letter and resume to careers@buddyprogram.org, Subject Line: "LEAD Program Coordinator". Deadline to apply is Wednesday, September 13, 2023.
It is the policy of the Buddy Program to ensure equal employment opportunity without discrimination or harassment on the basis of race, color, religion, sex, sexual orientation, gender identity or expression, age, disability, marital status, citizenship, national origin, genetic information, income level or any other characteristic protected by law. Under applicable laws, the Buddy Program employs only United States citizens and individuals who are authorized to work in the United States. The Buddy Program participates in E-Verify and will provide the federal government with employee's Form I-9 information to confirm that they are authorized to work in the U.S.